A very long (and enjoyable) winter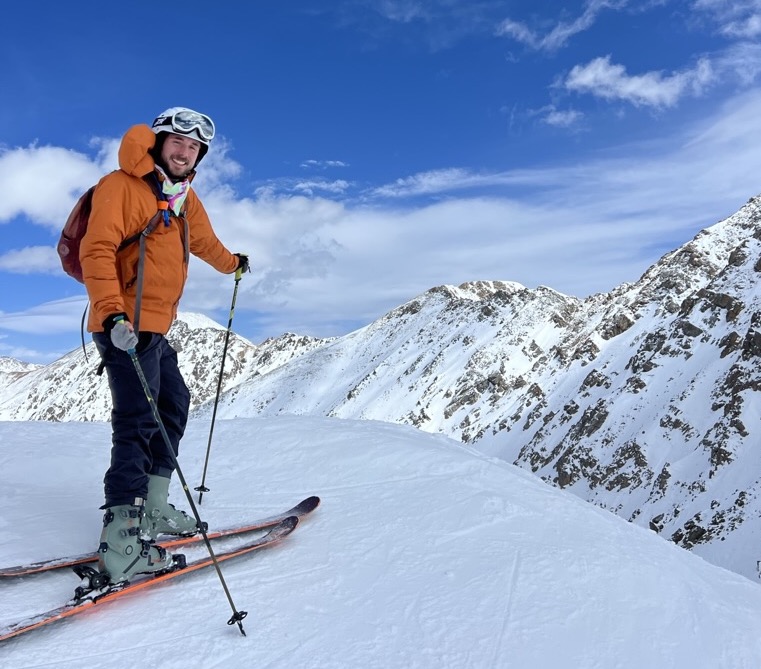 Sunday, May 21, 2023
Growing up and living in the windswept midwest, I've been conditioned to approach winter with a sort of resigned dread. It's a mostly uninhabitable and depressing time period whose sole redeeming quality was that it forced you inside, forced you to hunker down, to focus-up and to get some work done. (Now that I think about it, I will also add that Chicago winters had the added benefit of forcing a kind of "public disaster" level of camaraderie that would turn complete strangers waiting at a bus stop into family.) My experience of winter has always been somewhat adversarial—it forces, we concede. The dawn of spring was always welcome and couldn't ever come soon enough.
My experience this year has been completely different. For one thing, when you are dealing with mountains, seasons are not times of year, but rather sets of conditions. These conditions change quickly based on elevation, aspect, and local weather. I've now had many days in the last few weeks where it's been summer in Boulder, spring at the base of a mountain, and winter at its peak. If you get up early enough and find a way to bring enough layers with you, you can easily experience all three of these by mid-afternoon. And while it's nice to have these options, I find myself continually chasing the winter. This has been the best winter of my life, and I'm not ready to let it go.
Winter really started appearing here in November. Camping, biking, and backpacking season was wrapping up, and there was a palpable buzz in town as rumor began circulating that the first big snows were being predicted in the mountains. I was told over and over again that I needed to buy a ski pass, and there was much debate about whether to get the Epic or the Ikon pass. I didn't know the first thing about either, so just waited to see which my friends would buy, and then copied them. (We all went with Ikon.) One Thursday afternoon, two days before the first of the ski resorts was slated to open, I walked into the Boulder Sports Recycler and told the man behind the counter that I wanted to buy a pair of skis. "Are you looking for alpine, alpine-touring, nordic, cross-country, telemark, or freestyle?" he politely asked me. I told him that I had no idea, it was my first time buying skis and I didn't know the first thing about them. He sighed, told me that we had better start with the boots first, and emerged from behind the counter to lead me over to the boot section. Two hours later, I had assembled my first-ever collection of ski gear: a pair of Full Tilt park boots two sizes too big and the legendary Nordica Soul Rider 97's, 169cm.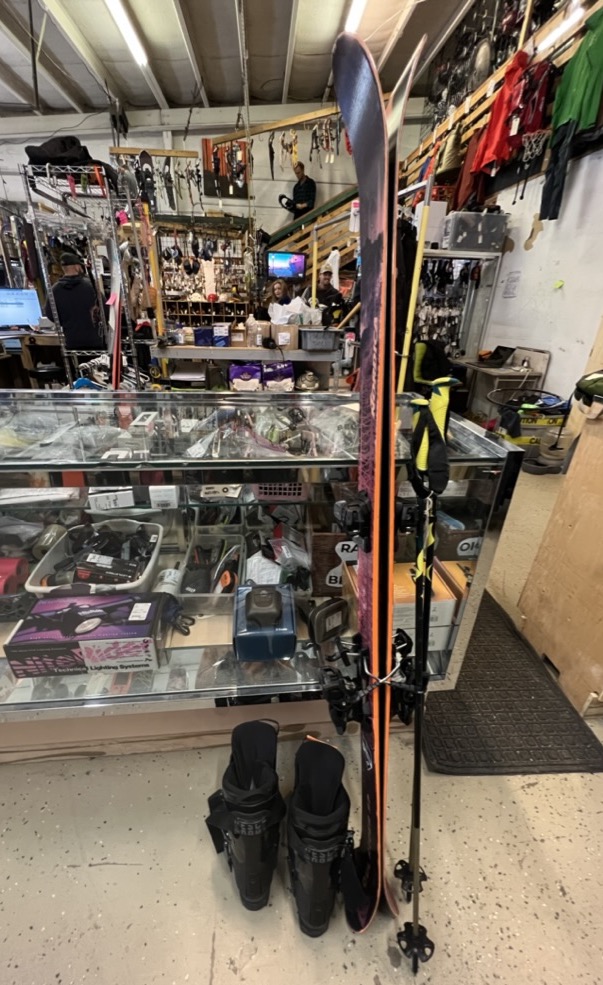 November and December went by quickly. I was skiing at least twice a week, often more. The nearest resort to Boulder is only about 30 minutes away, and there is a tremendous selection of some of the best resorts in the world within 90 minutes. I already knew how to ski a little bit, having learned on "mountains" in Ohio (actually just old landfills that had been cleverly converted to ski areas) and taking the occasional trip to an actual resort in upstate New York when I would visit my grandparents, so it didn't take me very long to get up to speed. By early January, there wasn't much terrain at any of the resorts that I felt that I couldn't confidently ski. I learned quickly that I was attracted to more "technical" skiing, and gravitated toward runs that featured trees, rocks, and bumps.
Before this season, I had almost zero sense of any of the vocabulary involved in skiing. As with any activity or subculture, a big part of becoming acquainted is linguistic. Taking a page from my language learning adventures, I acquired a lot of this early vocabulary simply by striking up conversations with strangers on chairlifts. I would start by asking someone what kind of skis they had, and what they liked about them. My interlocutor would inevitably launch into a detailed, jargon-laden explanation of the virtues of their skis and how they performed in various conditions. "These K2s are great for charging hard through crud, have a nice pop and play in sluffy bumps, but still have enough edge-control to rip groomers in the spring once we get corn." It took a while, but I eventually pieced enough together to have an idea of what was going on.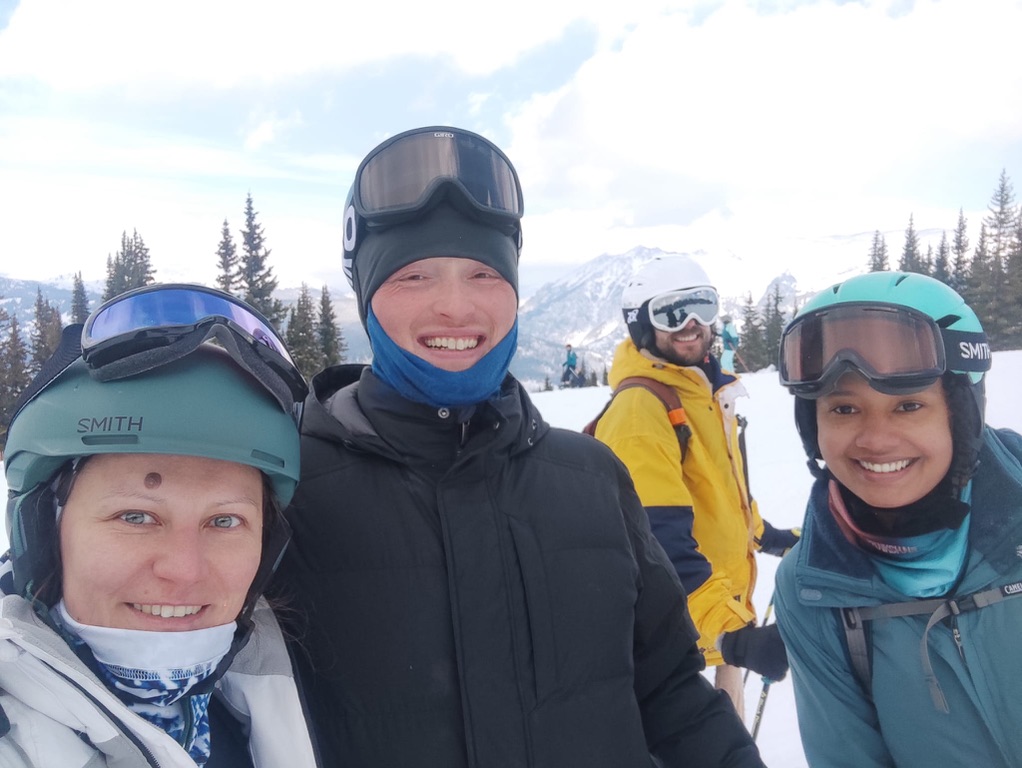 By February, resort ski season was in full swing, and there wasn't a single weekend where I didn't sleep on the floor alongside 14 other people in an 8-person Airbnb somewhere in the mountains. The way that social circles work in Boulder means that you could confidently book a huge Airbnb on a Thursday afternoon, create a WhatsApp group chat, and have it completely (over-)booked by Friday morning. Ski trips took me to Park City and Salt Lake City in Utah, and Taos, New Mexico. Long road trips are one of the best parts of ski season!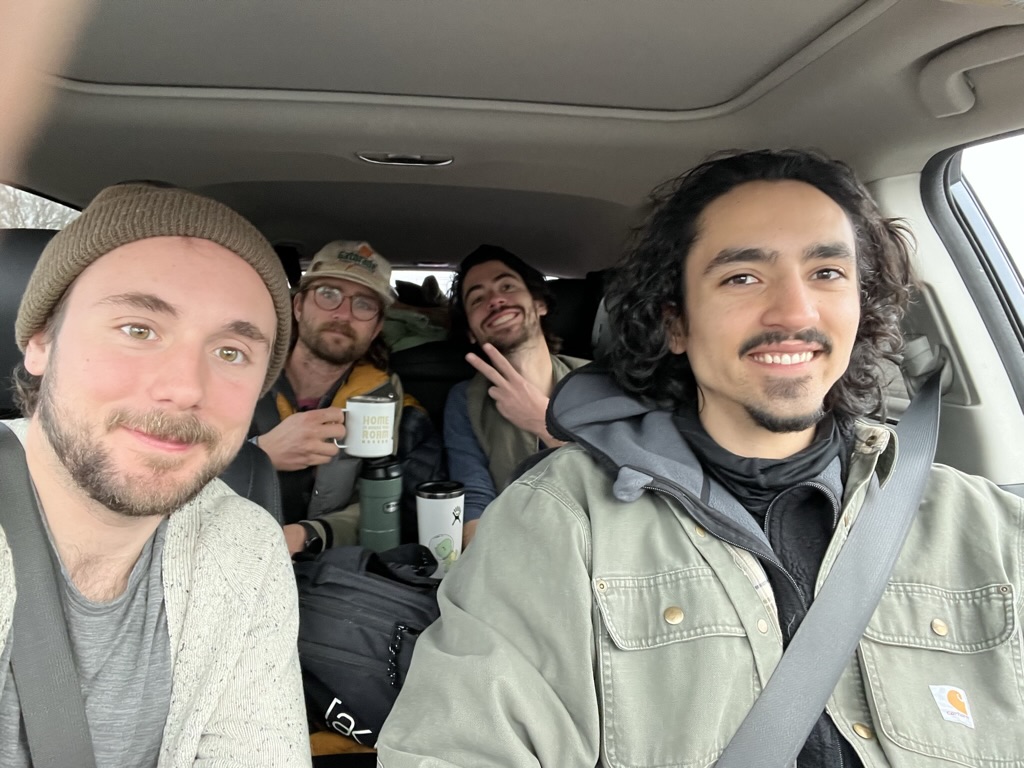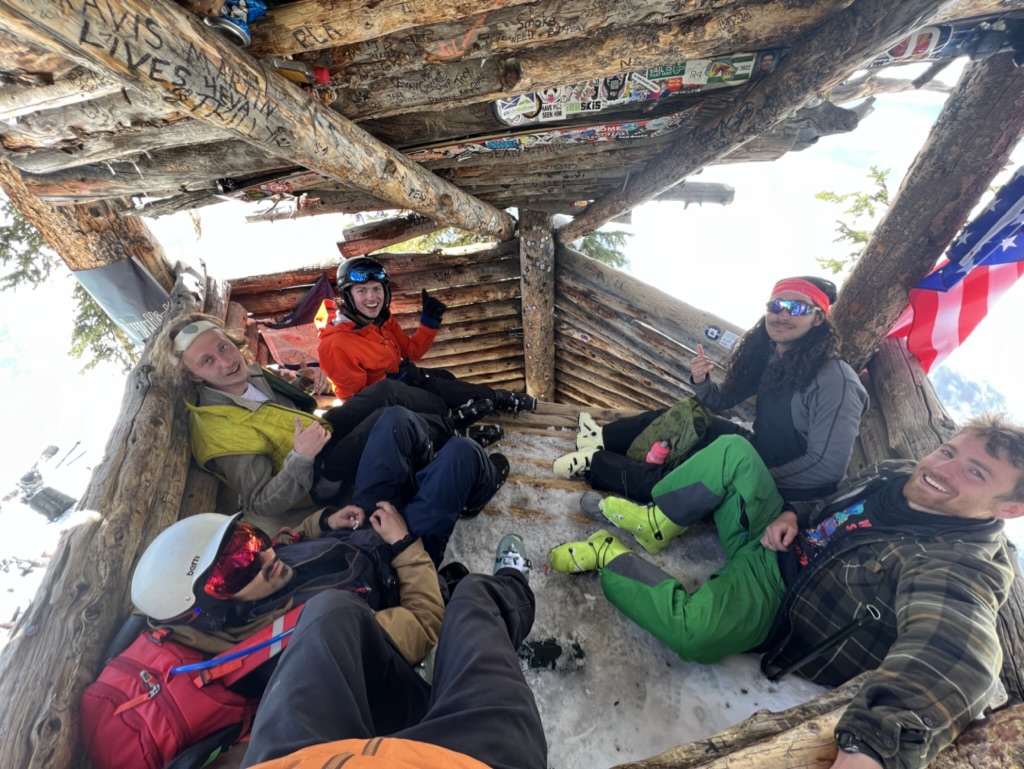 As March came, the days got longer, the sun got a little more intense, and temperatures began to climb, I started hearing more and more about this thing called "backcountry skiing season." This was a term I had never heard before, and at first, I didn't know the different between backcountry and cross-country. As it turns out, backcountry skiing is really just the word for alpine (or "downhill") skiing, but outside of the avalanche-patrolled safety bounds of a ski resort. This means that you need to take all avalanche safety measures into your own hands, the first and most-important of which is knowing how to understand when it's "reasonable" to ski in an area or not. The best way to survive an avalanche is to avoid it entirely.
This research and preparedness means learning an entire new dimension of how to read and talk about mountains and snow. There are wizards out there who see every single snowfall as an entirely unique historical condition, and can talk about it and its implications for avalanche safety for hours on end. I've only started this knowledge journey myself, but I have several friends who have taken formal courses and have years of practice of learning how to read mountains, slopes, and snow conditions, and its these friends who "lead" backcountry trips. Those of us who have just been inducted this year have gotten the basic training on the three main pieces of backcountry safety gear, and are at least able to participate in the find & rescue operations, should the worst occur. I'll be taking more formal training courses in the fall.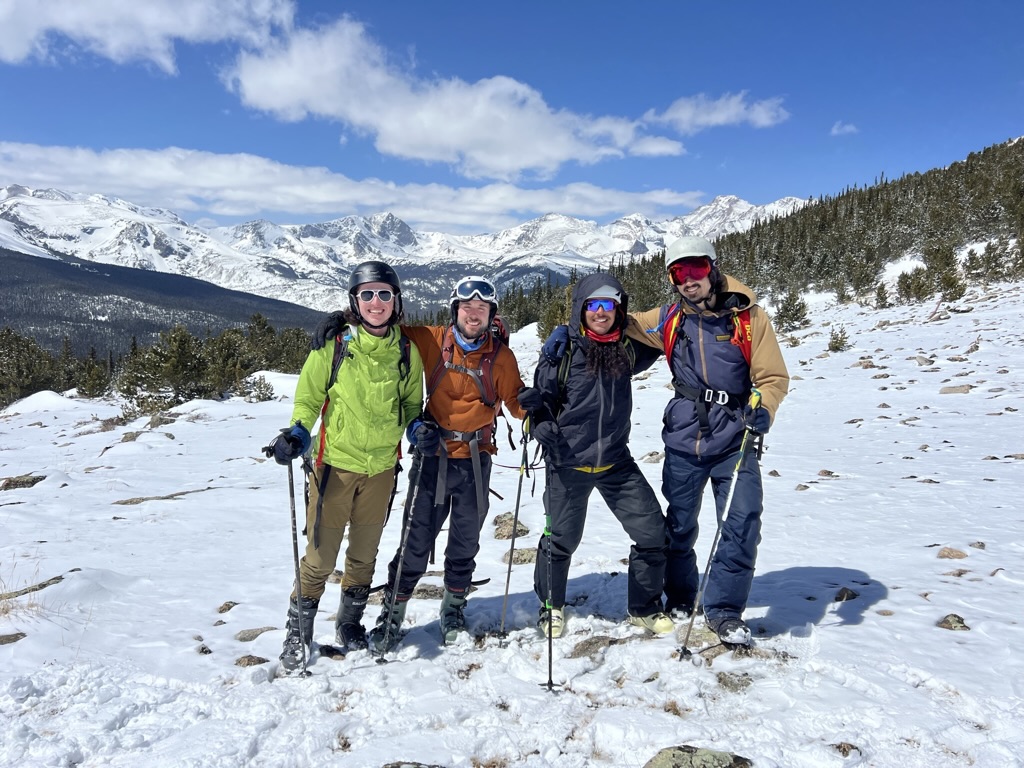 I should also mention the obvious fact that when you are skiing outside of ski resorts, there are no chairlifts. To get up the mountain that you want to ski down involves climbing it, which in turn has its whole own world of gear. Essentially, you attach these strips of directional fabric called "skins" to the bottom of your skis. The skins allow you to slide forward like normal, but "catch" on the snow when you slide backwards, allowing you to stick to the snow as you ascend. It might take 3-4 hours sweaty hours of climbing (often with a large backpack) to enjoy 15 minutes of downhill skiing, but I can assure you that the ability to ski "fresh tracks" down some of the most beautiful terrain is worth every calorie of effort.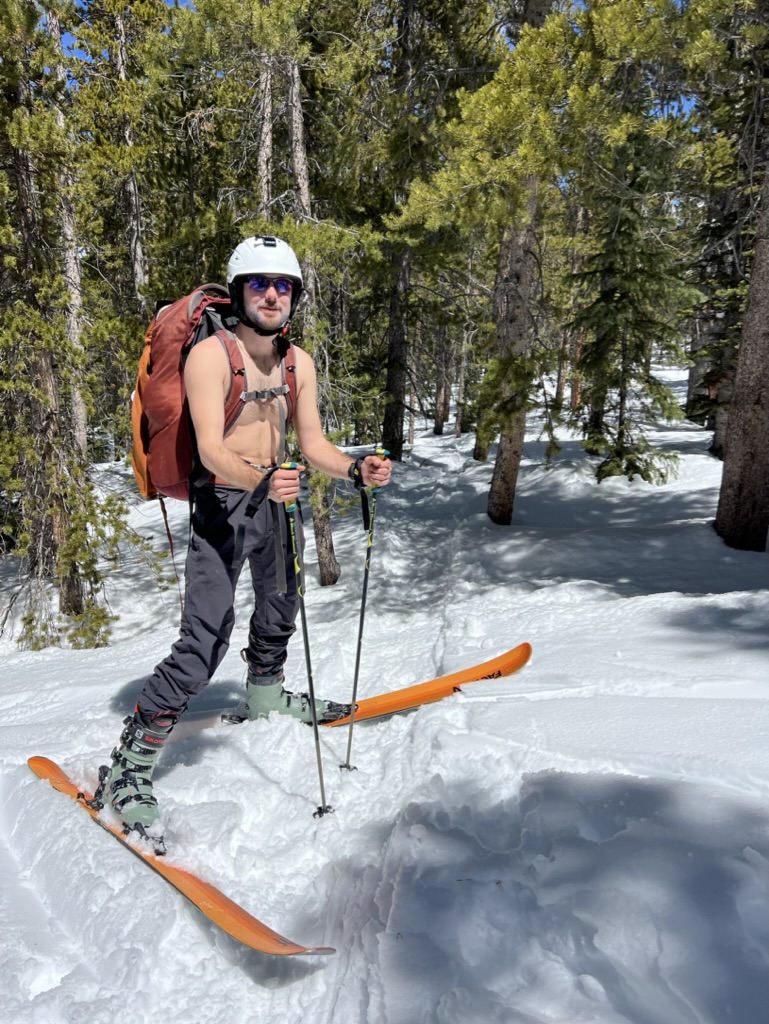 Backcountry season began for me in March, and is predicted to continue as long as the snow holds out, which this year could be well into June in some places, due to the historic snowfall that has blessed the Western US this year. But as the pages of the calendar turn and average ambient temperatures climb, it's clear that even though seasons are just collections of conditions, there is still the element of social construction in their recognition.
I see it all around me: the ski racks that used to seem permanent features of every car in Boulder have slowly been replaced with bike racks. People are carrying around inflatable tubes and rock climbing ropes. The local REI even had the nerve to replace all of the ski poles with kayaking paddles!!
As much as I've enjoyed this very long winter of skiing and other winter activities (I didn't even have time to mention snow shoeing, hiking, and ice skating in this post), and as much as I don't want the winter to formally end, it's going to happen whether I like it or not. Luckily, there will be many other activities to take skiing's place. But I've already bought my Ikon pass again for next winter, I've upgraded my ski setup, I'm continuing my snow education, and I'm going to say something I never thought I would ever say in my life: I can't wait for next winter!