Build Retreat Pt. 4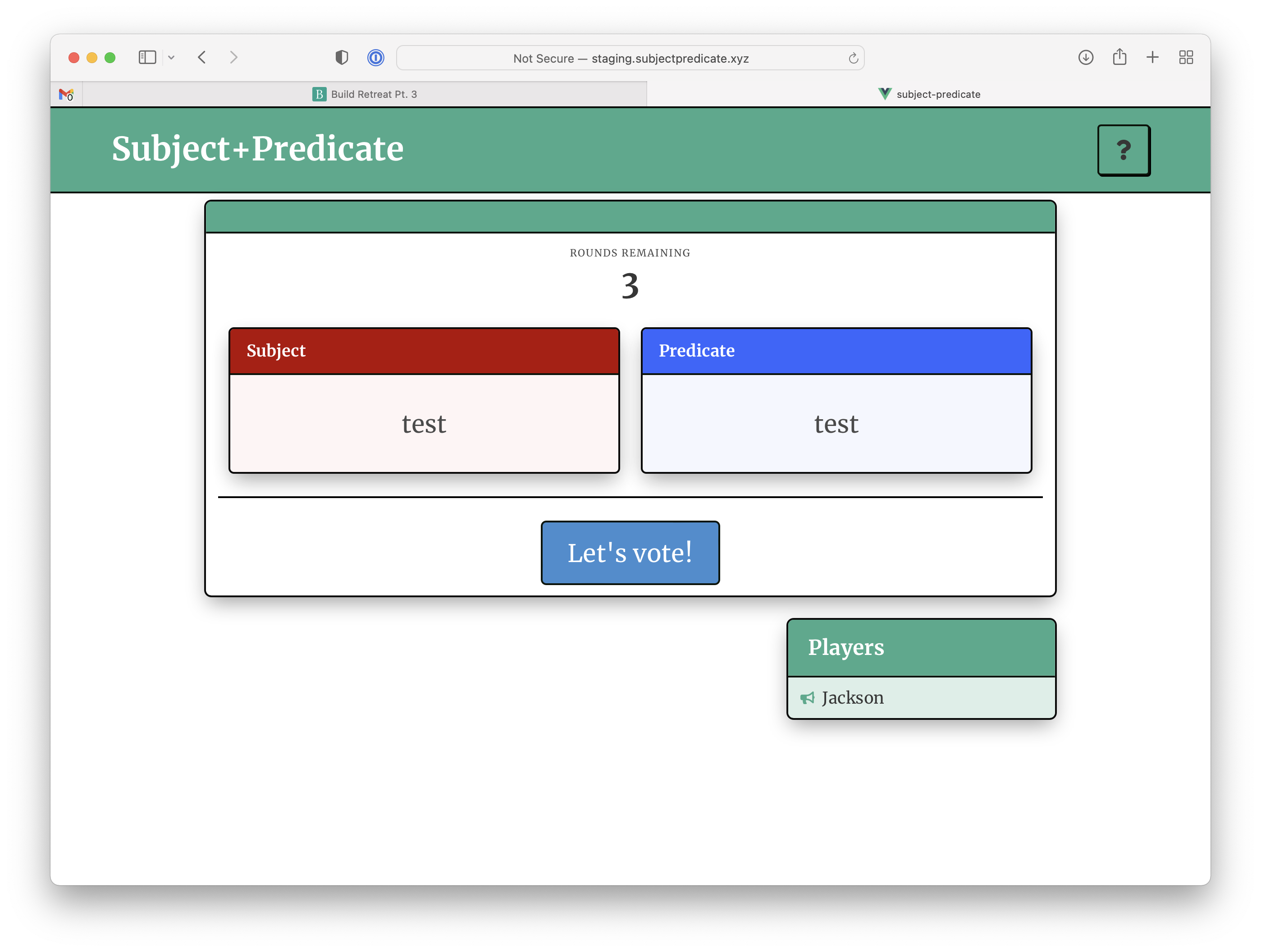 Sunday, February 6, 2022
The End is Nigh
As I sit down here to write this morning, I'm realizing that one week from now, the retreat will be over, and I'll be back on the road. This is strange to think because it feels like I actually live here now. This period of living and working in the cabin has been so intense and all-consuming that I sometimes feel that I barely remember what my life looked like before. It's incredible how quickly we establish and adjust to new routines. I know my favorite running paths in the area, I know which foods to buy during the weekly grocery-run, I know which seats in the house I prefer for different kinds of work, and I almost know which light switch corresponds to which lamp in the living room. (There are many.) I'm living here in complete comfort and focus, and I'm getting a lot done.
And yet, there is one major thing missing for me here. As I noted in my last post, I am starting to feel the itch to return to society. I think five weeks is the right amount of time for me to spend in retreat from the world. Yesterday, I went out, started my car and drove it down the road—just to make sure that it still worked. I miss regularly meeting and talking to new people. Last night, in an attempt to get my land legs back, I convinced Nate and Sindhu to drive with me into town for dinner at a hotel restaurant. I was so happy to be around strangers again that I talked the ear off of our very accommodating waitress. When I asked her where the restroom was, and she told me that there were two options, I asked her for her opinion on which one was better. It might take me a minute to re-adjust, but I'm sure it'll happen quickly.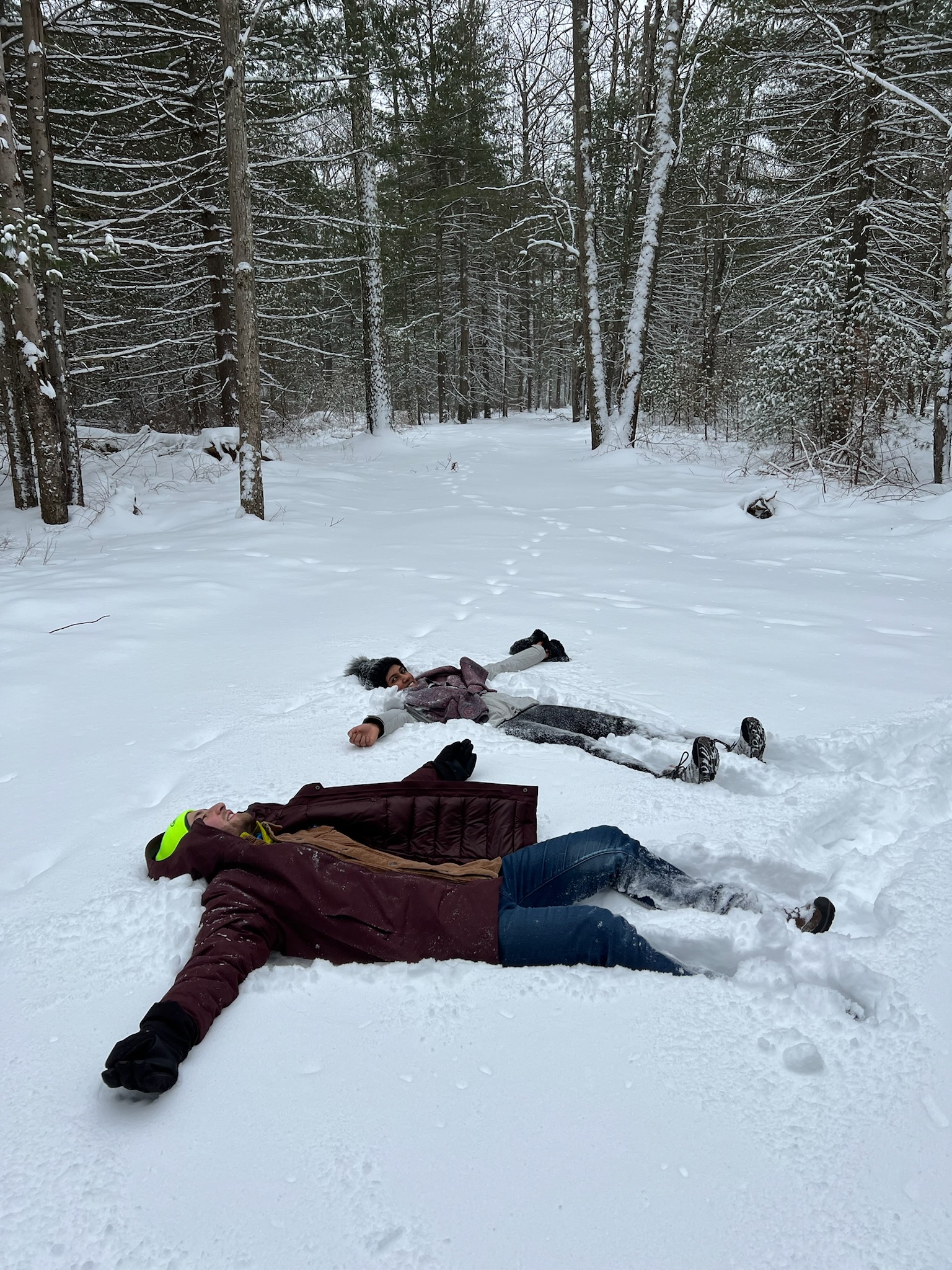 Aside from the focused and supportive work-environment with Tom and Nate, I think what I will miss most about life out here in Forestburgh is the intimate acquaintance that I've made with all of the different types of snow. Having grown up in northeastern Ohio, I of course was already passingly familiar with the taxonomy of various snowfalls. But the lack of other entertainment or distraction out here has really forced me to spend a good deal of my free time playing in the snow, and I've developed a new understanding of the effects of wind, moisture, temperature, and ambient temperature on the snow that's already on the ground. I've started to be able to predict whether it will be a good day for packing snowballs (higher moisture, slight melt), jumping into piles (lower moisture, larger flakes), or climbing steep hills (lower temperature, recent melt + re-freeze cycle).
Scoring System Woes
The major event of the last week on the Subject+Predicate side of things is that play testing of the new version of the game has commenced. I spent last weekend and the early part of the week giving the app a new user interface design (making it feel more like a game, and less like a web page), hooking up the cloud database (using MongoDB's Cloud Atlas), and deploying the app to my test server.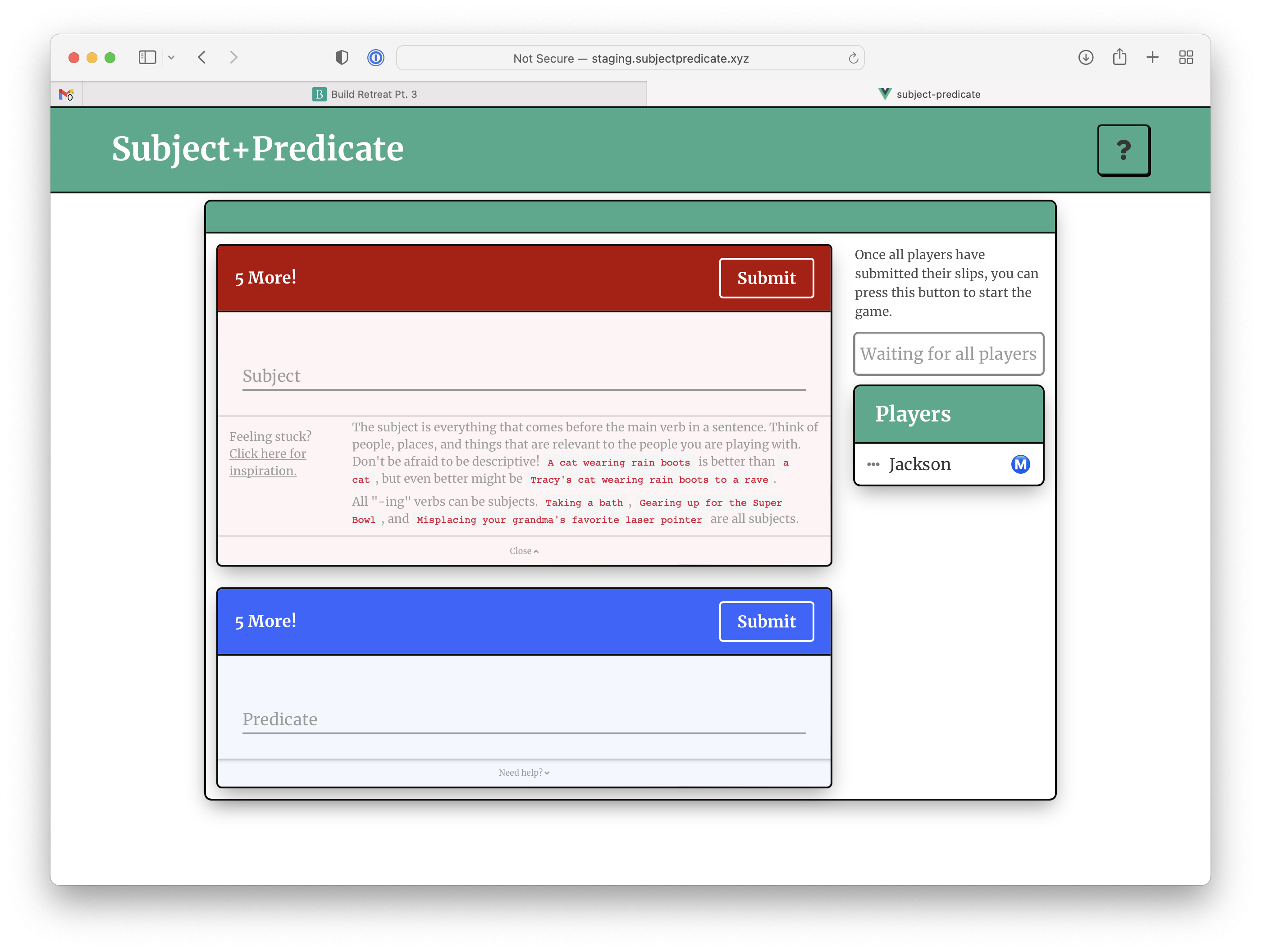 And then I started organizing Zoom calls with various groups of friends to watch people actually interact with the application. For the most part, everything was better than I could have hoped for: network bugs were minimal (justifying, at least in my eyes, the huge amount of time I spent on the backend early-on in the retreat), everyone was laughing and having a good time, players were being creative and coming up with good slips, and there were few confusions regarding the interface and how to interact with it.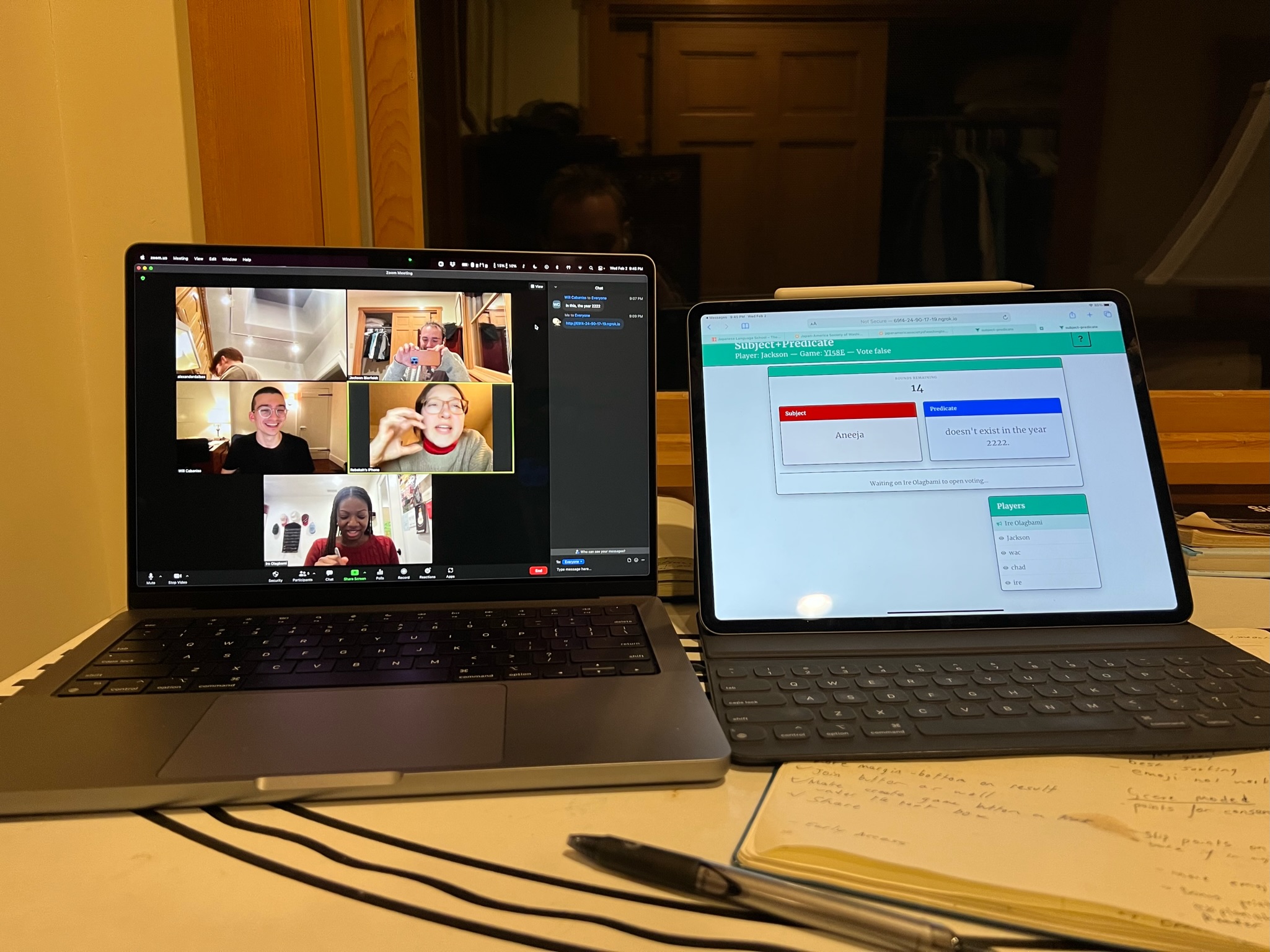 But one piece of feedback kept coming to me again and again: the scoring system didn't make sense. "The incentives are wrong." "I feel like bad actors are rewarded for selfish voting." "Why would I ever vote for anyone else's slips?" "Does the game need a scoring system? I liked it better before..." And it was true, the scoring system that I had originally devised for this version of the game suddenly seemed wrong to me as well. It was a total blind spot in my own conception and private testing of the game. This is why we do play testing with others! But the question then: how to fix it...
And with that, my three week streak of steady progress and achievement came to a grinding halt. I had no idea how to fix the scoring system without completely changing the nature of the game again. I spent hour after hour in front of my computer, beating my head against the keyboard, agonizing over whether this hiccup might be the leak that sinks the whole ship. The issue really wormed its way to the core of my thinking, and I couldn't let it go. Suddenly, the whole game seemed rotten to me, and I felt that I might lose interest in continuing the develop it if I couldn't solve this scoring issue. I went on long walks, I lost sleep, I pounded my desk, and I spent some time just lying on the floor in despair.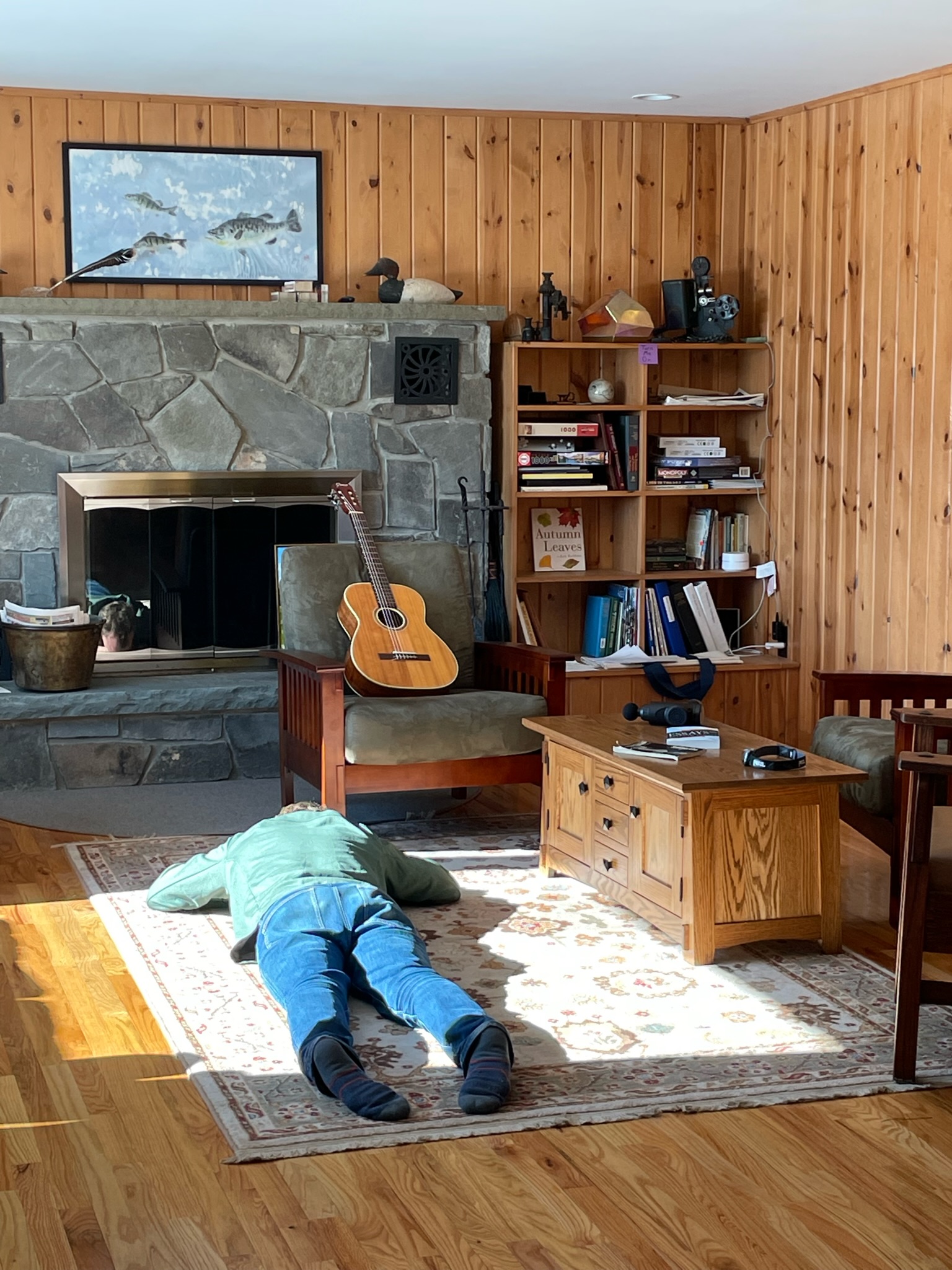 And then my cabin-mates came to my rescue. Seeing the degree to which I was struggling with the problem, they both set aside time from their own projects and we all talked through the system together. After two days of kitchen-table discussions and back-of-a-napkin test runs, Tom suddenly emerged from his room one evening, clapped his hands, and said: "I've got it." His idea, after some tweaks from Nate (the real points-shark of the group, and therefore an amazing test user), became the basis for the newest version of the scoring system.
Since implementing this new system, the game has gone through several play tests, and the results have been positive. I'm learning a lot about game design while working on this project, and one of my major takeaways has been that there really is no way to please every kind of player. And with a word-based party game that is meant to appeal to a broad audience, it's really almost impossible to design a system that works for every play style. I've come to accept that I need to just pick a guiding principle and stick with that. Subject+Predicate is ultimately a game about creativity and collaboration, and the leader board, while necessary to give the game a sense of direction and finality, won't ever be as important or memorable as the discussion and hilarity that happens along the way.
What's next?
I still need to create the all-important "How To Play" page for the game, but for the most part, I'm feeling good about the state of Subject+Predicate as it really enters the play testing phase. (If you'd like to join for a play test sometime soon, drop me a note!) It's really satisfying to watch groups of people use a game to laugh, reminisce, and connect with one another, and I think that this game, with its user-generated content, is particularly good at creating these situations. I'm getting excited to see it go out into the world and hopefully find its audience.
As for me, I'm still not exactly sure what the next few months hold. I'm likely going to be bouncing around between Washington, D.C. and New York City for most of February and March, and then after that... we'll just have to see! I have a few pokers in the fire, so to speak, with regard to some sailing and language-learning trips, but nothing has been set in stone yet.
For now, I hope to spend this last cabin-week enjoying winter, putting some glossy finishes on Subject+Predicate, and reaping all the fruits that communal living with good friends has to offer.